Ha llegado un ejército de flores, una guerrera de la noche, una hermosa confusión, una vampira.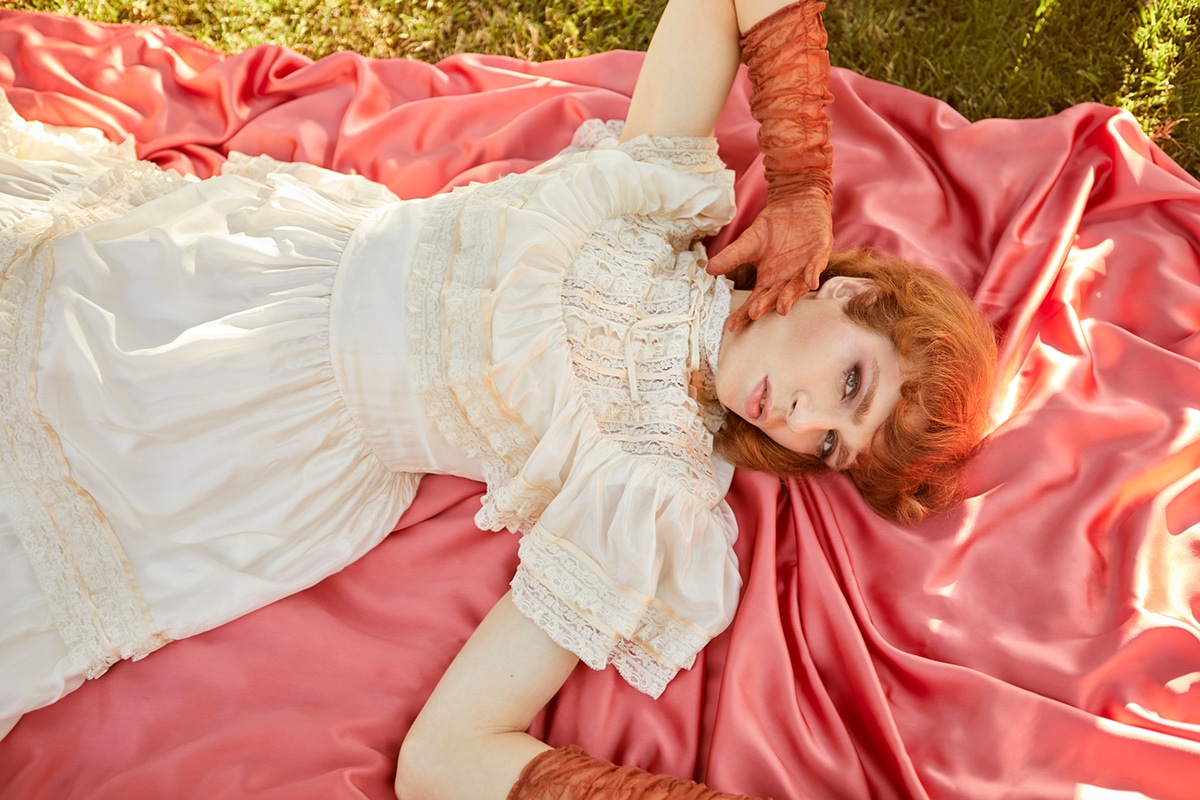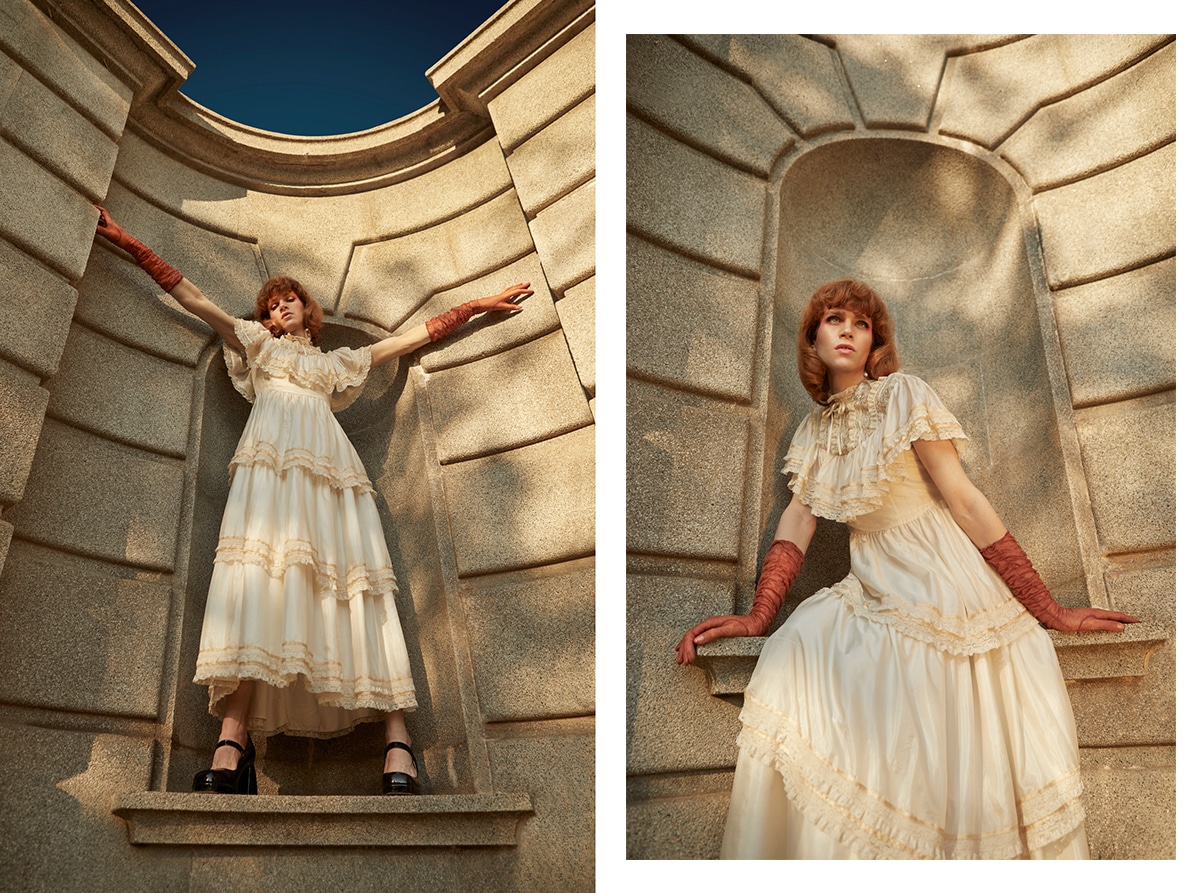 Vestido L'ARCA BARCELONA, guantes vintage, pendientes FERNANDO RODRÍGUEZ y zapatos ONLY MAKER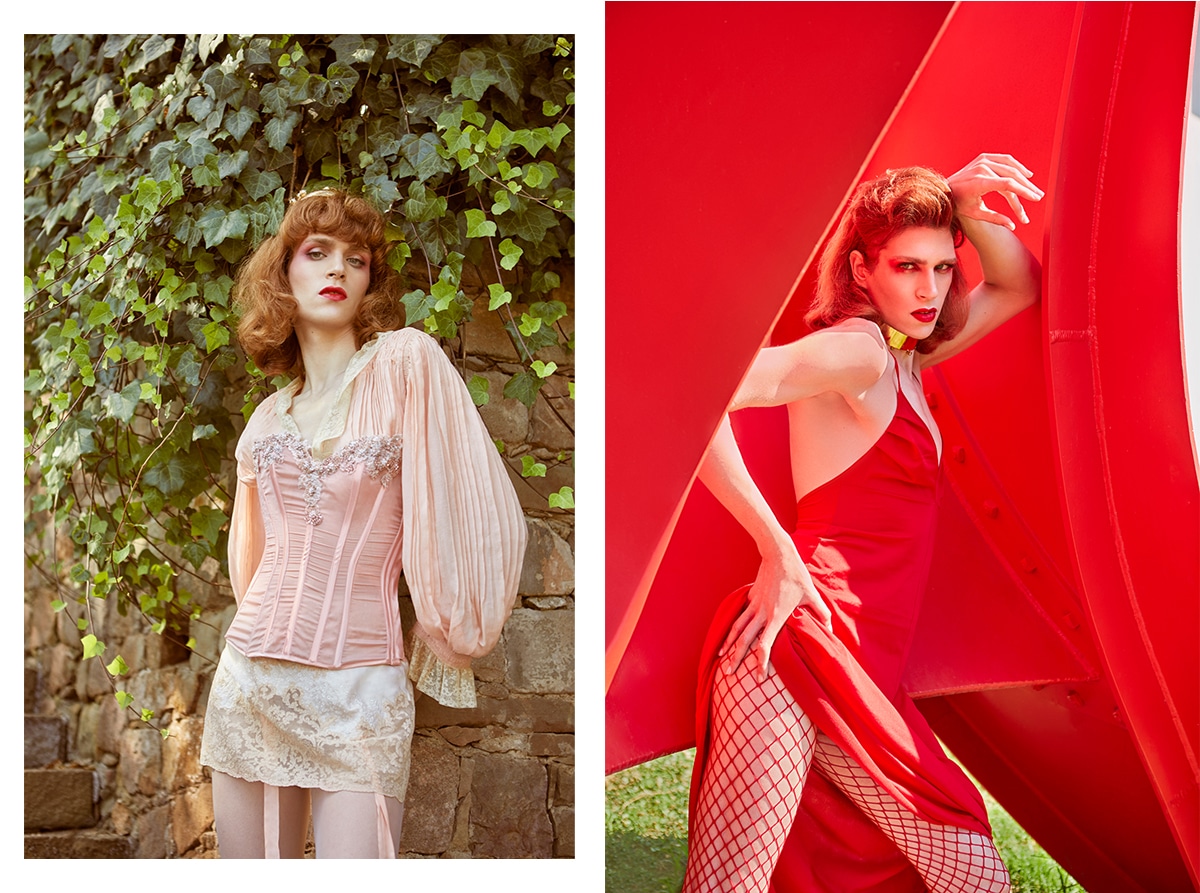 Izquierda. Blusa y falda de L'ARCA BARCELONA, corsét de BIBIAN BLUE y diadema de FERNANDO RODRÍGUEZ
Derecha. Vestido rojo de Vanina con un choker de ELISHEVA & CONSTANCE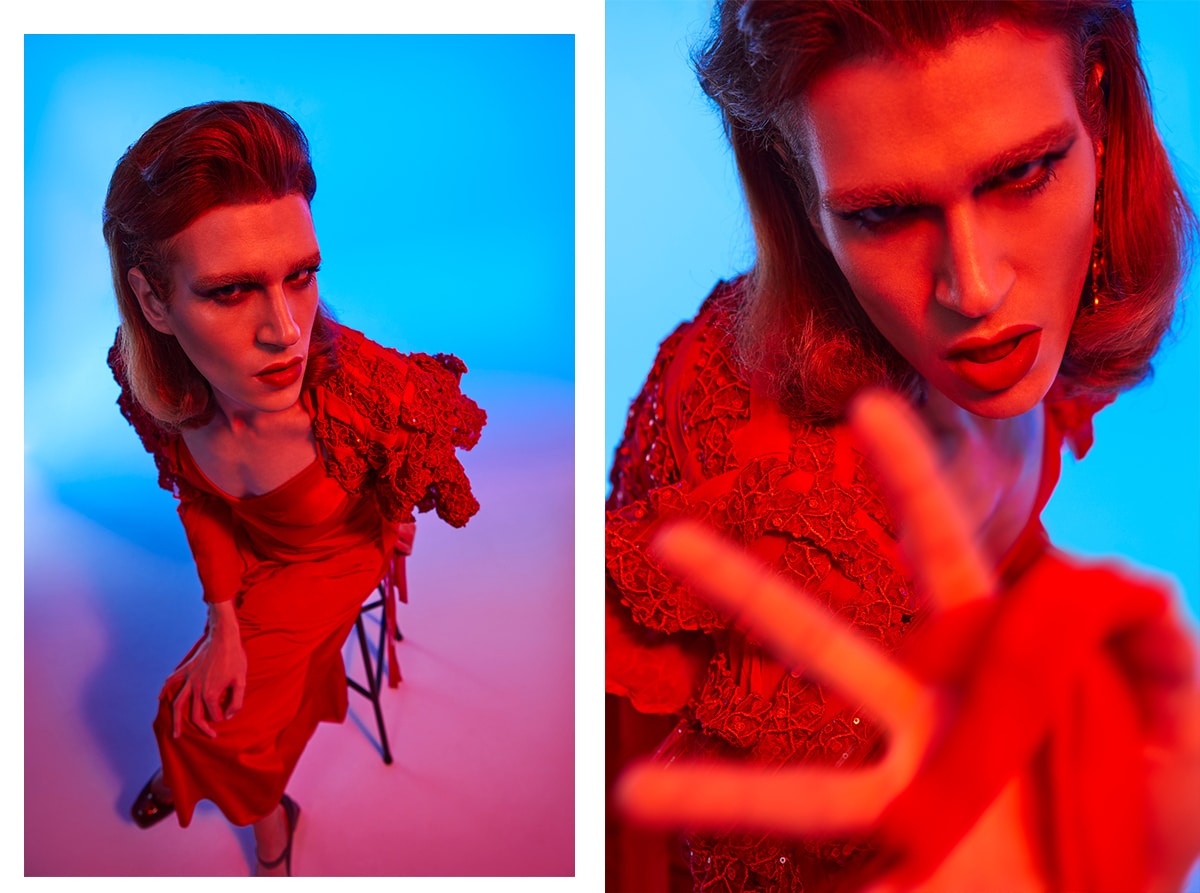 El vestido rojo es de Vanina, con una chaqueta de SOPHIE, pendientes de DANIELA MILLÁN y anillos de FERNÁNDO RODRÍGUEZ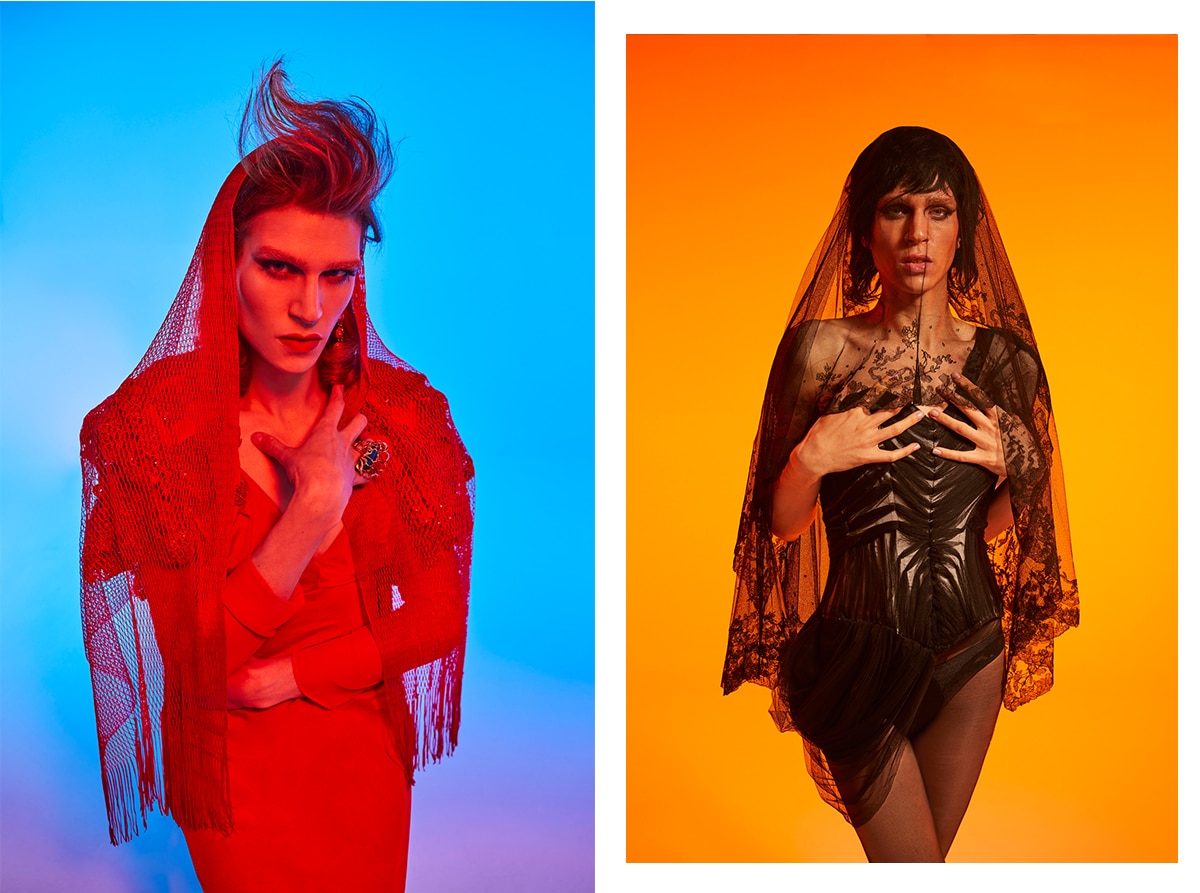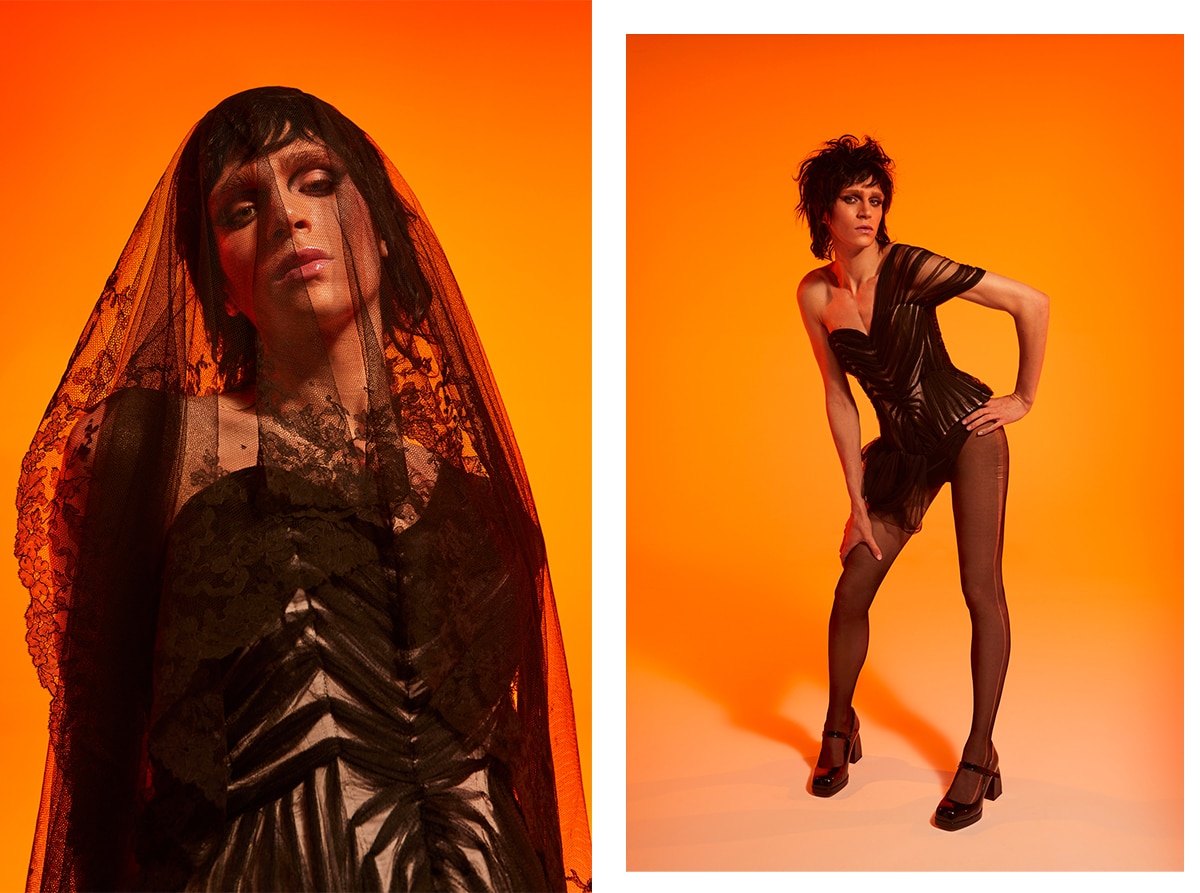 Corset de BIBIAN BLUE, velo de L'ARCA BARCELONA, zapatos ONLY MAKER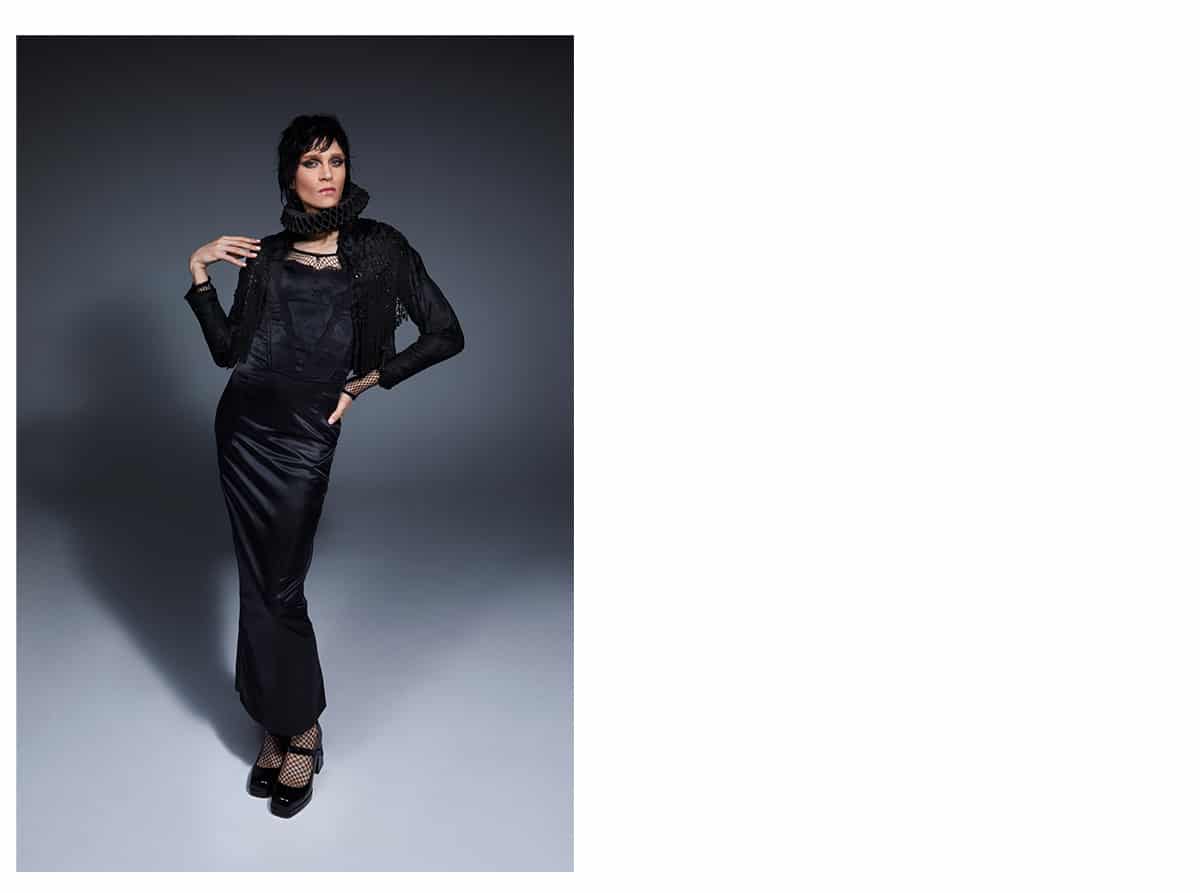 Ruff de GORI DE PALMA, chaqueta L'ARCA BARCELONA, zapatos ONLY MAKER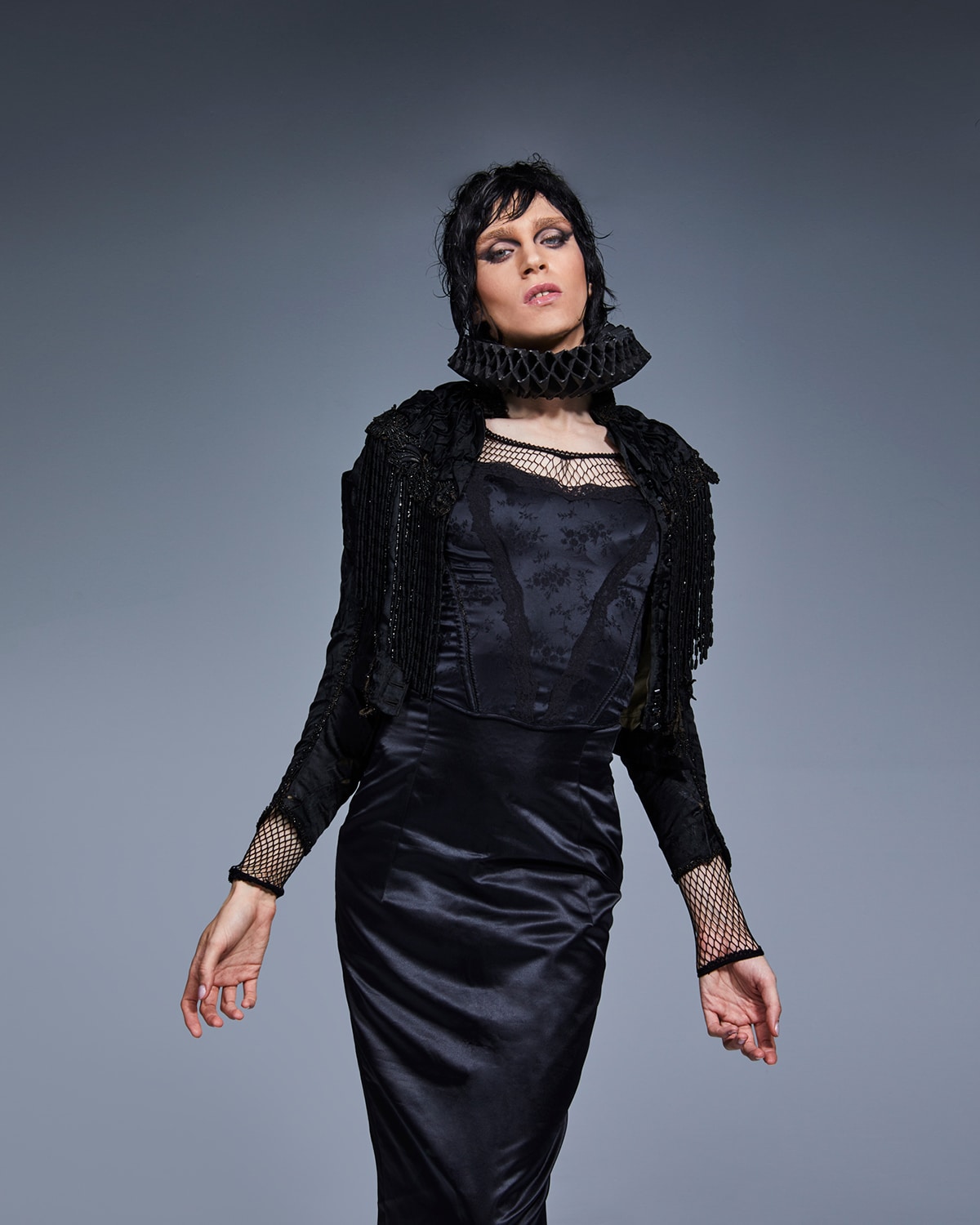 Will you blush for me? Vanina in a garden of proud roses and ribbons and heart, you are the alabaster and you bloom in wishes and romanticism and in a bed of delicacy you will lay and be one with nature, a fountain of blood in a shape of a girl, a fountain of blood but oh! Wait. I am blood and silk and strength of character, I am soft and tough, I live the day from dawn to sunset, I am bright, I am dark, I am a fountain of blood in the shape of myself.
For I live in my garden and I hide from the sun, I question thee, I question thy world, am I not a creature of the night? Am I not a power of carmine, a beauty of the moon, am I not light and darkness, am I not bright at night? Aren't you soft, my dearest Lucy, joining me to become a tale of transformation, an evolution, a vampire. Did I say that? Was I not tough enough? For what I think I am, a vampire, a book of elegance, a path of discovery, a lady of the moon, a maid of the cosmos, and I grow, I evolve, I become a revolutionary girl and I lay again in a bed of delicacy and I raise again in a powerful night.
I shall be a vampire, I shall be day and night, and I will cross the garden in my red silky dress and standing there it will all be power and iridescence and uniqueness and glow. An army of flowers, a warrior of the night, a beautiful confusion, a vampire has arrived.
– Vanina Bruc –
Créditos:
Fotografías por Jon Carreño
Estilismo por Emiliano di Mola
Maquillaje: Azul Prusia
Peluquería: Benjamin Perez
Modelo: Vanina Bruc